About Me
Hello! This is Peter. Thanks for dropping by!
My research revolves around the intersection of artificial intelligence (AI) and physics simulation. Physics simulation has arguably been the bedrock of contemporary science, engineering, and design. My overarching objective is to democratize physics simulation, ensuring accessibility to every scientist, engineer, and designer. To attain this vision, physics simulation must meet the criteria of precision, speed, generalizability, and ease-of-use. I firmly believe that achieving this objective requires a thoughtful fusion of cutting-edge AI methodologies with classical numerical methods. Indeed, this fusion has consistently formed the underlying theme of my research.
Along with my collaborators, we publish in top venues of machine learning, computer graphics, computational physics, mechanics, robotics, and more. If there is any idea that you would like to bounce off, please do not hesitate to contact me!
Currently, I am a postdoc at MIT CSAIL, working with Wojciech Matusik. I completed my CS PhD from Columbia, advised by Eitan Grinspun. Before this, I was a math undergrad from UCLA (#GoBruins).
Outside of work, I am a foodie. If I am not consuming food myself, I am probably watching mukbang videos. Food sparks joy like no other! I am always down munching together. Just let me know.
And yes, I am applying for faculty jobs this year. Happy to chat about it!
PhD dissertation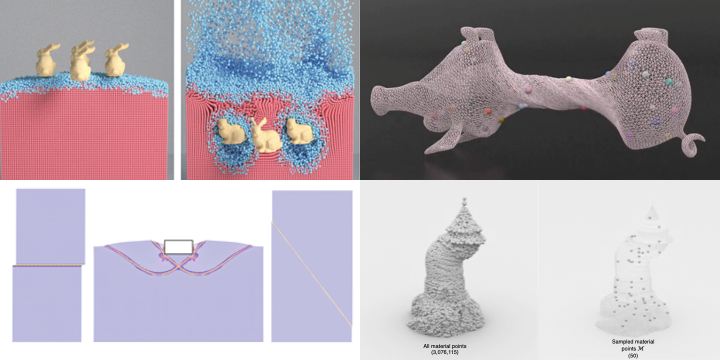 Multiscaling and Machine Learning Approaches to Physics Simulation
Committee: Eitan Grinspun, Ken Kamrin, Changxi Zheng, Steve Waiching Sun, Hod Lipson
Columbia University, 2022
Publications
Preprints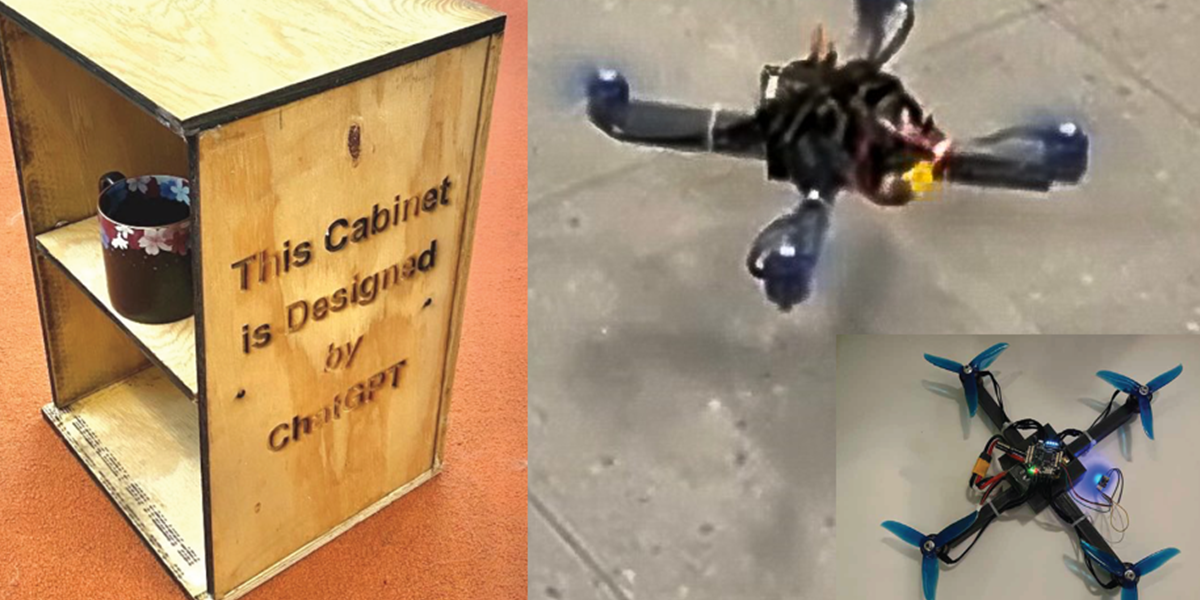 How Can Large Language Models Help Humans in Design and Manufacturing?
Liane Makatura, Michael Foshey, Bohan Wang, Felix HähnLein, Pingchuan Ma, Bolei Deng, Megan Tjandrasuwita, Andrew Spielberg, Crystal Elaine Owens,
Peter Yichen Chen
, Allan Zhao, Amy Zhu, Wil J Norton, Edward Gu, Joshua Jacob, Yifei Li, Adriana Schulz, Wojciech Matusik
arXiv, 2023
Open-source software
libNCLaw: learning neural material models from motion observations
libINSR-PDE: simulating physics with implicit neural spatial representations
libCROM (Part I: training): continuous reduced-order modeling of PDEs with implicit neural representations
libCROM (Part II: deployment): continuous reduced-order modeling of PDEs with implicit neural representations
libNeuralDefMap: implicit neural representation of continuum mechanics
libPACNeRF: estimate both the unknown geometry and physical parameters of highly dynamic objects from multi-view videos
libHybridGrains: efficient simulation of granular media
libDeepBaking: machine learning modeling of laser baking